Your premier source of Home Inspection & Commercial Inspections
in Hampton Roads Virginia
Providing professional Home Inspection services in Virginia Beach, Norfolk,
Chesapeake, Portsmouth, Suffolk and all of Hampton Roads since 1991
757 495-2300

When "Functional" is not good enough. Our detailed inspections & reports can make a difference of thousands of $$$. You may be surprised & definitely empowered by the knowledge we'll provide you with about your house.
We are the premier home inspection service provider of Southeastern Va. Having performed thousands of home and commercial inspections for buyers, sellers, investors and builders in Virginia Beach, Chesapeake, Norfolk, and surrounding areas since 1991. Our Home Inspectors have built a reputation on performing high quality home inspections with detailed inspection reports that provide our clients with the knowledge, leverage and advantage in the competitive real estate market of Hampton Roads and Southeastern Virginia.
Buying or selling a home is probably one of the biggest transaction you'll ever make. And its a decision that will affect you for years to come. The process can be extremely stressful and confusing. And of course, when buying a home there can be considerable risk involved when making such a large purchase decision. Our professional home inspection service will significantly reduce your risk as a home buyer and reduce potential losses as a home seller. Our detailed home inspections and thorough inspection reports will make the entire home buying process easier and less stressful for buyers or sellers involved in the real estate process. We know home structures and systems more than anyone, but most of all we enjoy providing our clients with this experience and knowledge in a home inspection service that will protect and empower them to make safe informed decisions while going through the stressful process of buying or selling a home.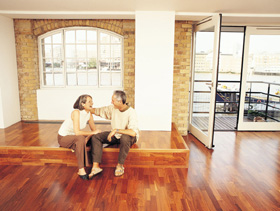 We strongly encourage all of our clients to accompany us during the inspection. You should feel free to ask the inspector any questions you may have during the inspection process. The inspector will point out problems and explain them to you. The inspector will also show you the good points of the house as well. Plus, we will explain what routine maintenance is needed to keep the house in top condition. This will help you to get the most benefit from the inspection and gain the most understanding of the systems that make up your home, and how to maintain it.
You'll get a comprehensive report that is easy to understand. Everything identified during the inspection will be included in the report.
Informed with the information our report will provide, you can now make your decision with confidence.
---

NEW! Inspection Video

Another first by Final Analysis. We where the first with computer reports, first with photo reports, first with online reports. Now we are the first to offer video reports. If pictures are worth a thousand words, then videos are worth a thousand sights & sounds. Now you can hear that faulty attic fan, or see the inner workings of a furnace's combustion or an active pipe leak in the far recesses of a crawlspace. Its just as if you where right there with us in that crawlspace. These videos are inserted right into the appropriate sections of your report where you just click and play.

---

NEW! Photo Album & Slide show feature

Now you can have full resolution photos of your inspection in an online album that you can download, email, & share. Inside your report will be a private link to this album. Your report will also contain a slide show of all the inspection photos.

---

Online Testimonials

See online inspection reviews by our clients !

Read more client submitted ratings here

---

mouse over to stop text from scrolling

---