Pre-Listing Home Inspections
Sell your home for more money, faster, with less aggravation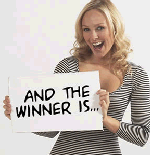 I'm surprised that more Virginia Beach sellers are not getting pre-listing home inspections. They can just about eliminate the trauma of the home inspection contingency by reducing everyone's concerns to nil. "Take the bull by the horns" as they say. Confront that contingency head on and neutralize while you can. An inspection, is an inspection..is an inspection But.. who ever gets it done first wins. Every pre-listing home inspection I've done has had nothing but positive results. It just makes the Hampton Roads home more marketable. Have you ever bought a used car with an expired inspection sticker? Makes you wonder why it's expired and it just feels better to see a current inspection sticker on the window. It's allot about perception. But the listing inspection does have very tangible benefits as well. It gives Sellers & Listing Agents the advantage when marketing their home in a buyers market. It provides a selling edge over the competition by assuring the buyer they are getting a house that has been thoroughly examined by a professional. Not to mention it gives the seller advance notice and control over any defects found. You can wait for the home buyer's inspection but you'll be at the mercy of their inflated & costly demands, or you can be proactive by taking control of this vulnerability up front by getting your home pre-inspected and certified.
The Home inspection must be through and the report professionally done. A poor inspection could backfire and A scratchy check list won't impress the buyer.
What is a seller's home inspection? The actual inspection process is the same as a buyer's home inspection. Each system is closely scrutinized in an effort to uncover any potential hidden problems so the seller has control over repairs or how the dispositions of problems are addressed. Note: It's very important that you use a company that's thorough and provides a professional detailed report. This will give you the credibility and leverage you need in marketing your Certified pre-inspected home.
What are the advantages?
It's a powerful tool for marketing your home.
Great sale feature handout to provide the potential buyer.
Puts you a cut above the market competition
The computer generated easy to follow; color report is a credible, professional sales tool.
No more round 2 negotiations after a buyers inspection.
No more deals that fall through when the inspector finds a problem.
No more does the Seller have to deal with inflated repair estimates that costs extra money or even worse, Escrow deductions at closing.
No more will you spend countless hours and dollars in energy and advertising to save a contract that is "blown out of the water" by surprise defects.
Many buyers will waive the inspection contingency altogether when buying a certified pre-inspected home.
It will help substantiate your asking price.
It will show buyers your good faith effort and attempt at honest disclosure
It will help protect the seller by relegating disclosure liabilities to the home inspector.
It will allow the Seller to shop around for the best price to repair (not an inflated price that a Buyer would use for "round two" contingency negotiations.)
It streamlines the entire inspection contingency process.
It will allow YOU to decide what items should be fixed and what should not.
What to look for in a marketable sellers / listing home inspection package?
A full ASHI compliant home inspection covering all the major systems of the home.
A termite inspection and consultation by a licensed exterminator.
Full color photo report following the ASHI standards of practice.
Public access to report from any web browser.
Links to your report from any sales listings web sites or directories..
Featured photos of positive inspection findings.
The ability to share limited viewing of your report to invited guest.
Return visit by the inspector to review and confirm repairs.
Report update showing after repair photos and positive comments.
Home Inspection videos included in report where needed.
Photo slide show embedded into the report.
Online photo album showcasing inspection photos.
Home Inspection certificate and yard sign or rider for display.
A Sellers warranty through a credible warranty company. Usually a limited 120 day warranty that covers Structural and mechanical equipment until you close escrow or 120 days.
Home Inspector support and consultation until the house is sold.
See more about sellers/listing home inspection here