Final Analysis Home Inspections has been Inspecting homes in Hampton Roads since 1991. Daniel Rogers, the founder, had already built a successful residential contracting company as a young co-founder of Ethix Building corp. There, he became a hands on expert in all aspects of building systems and general residential contracting. Though the company no longer does general contracting, the framework of its systems, processes and attention to quality that Daniel established has allowed it to become one of the largest window contractors in the US, Known to many as Mr. Rogers Windows.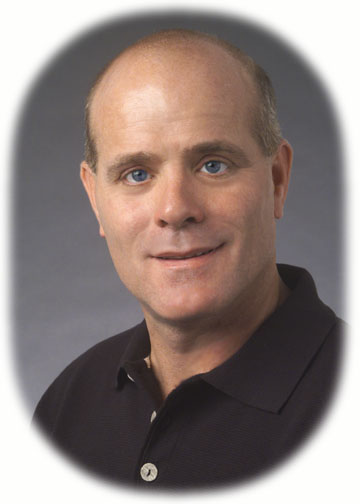 Daniel Rogers,
Master inspector
Though there where many rewards in the contracting business, Daniel wanted more personal growth in a professionally demanding business where he could apply his electrical, HVAC, education and building expertise as a consultant. In those years not much was know about home inspections and there where only 2 others doing such a thing. But with many of his clients already calling him for to look over their house before they buy it and the industry looking promising, he decided to sell his stock in Mr. Rogers Windows and go full time into the home inspection business. Dan often says "the home inspection industry found him", by virtue of demand, It was a natural evolution for Daniel and the state of the building industry. This was a time when you had to know your salt. There where no home inspection correspondence courses where anyone could become an instant inspector. At Final analysis, "it's not good enough for us to know the clock hands are ticking, we want to know what kind of gears it has and their condition." That's just not something you'll learn in a few weeks course. It's this understanding, attention to detail and quality that distinguishes an ordinary inspection from an extraordinary one. It's our philosophy of excellence in all aspects of education, service, and dedication to our clients trust that limits their risk and can save thousands of dollars, even over an ordinary inspection, much less no inspection at all.
We grew up with the home inspection industry. Because of that we are not influenced by the Minimal standards of practice that have been established and adopted by so many. There's nothing wrong with that. But to us it's just a starting point because we believe that minimum standards = maximum risk to us and our clients. Conversely, maximum standards = minimum risk. This is our view point because one law suite can cancel out a whole lot of inspection profits. You see, by limiting your risk, we're limiting ours as well.
We are independent. We are not affiliated nor do we depend on, or work for realtors. This is important because it ensures we are working for you. In the early days, the only way a client heard about a home inspection was through their real estate agent. The problem with that was many unscrupulous agents expected us to "sell out" in trade for more referrals. If not, you where coined as a "deal killer". To us, it was simple, we work for the person who "strokes the check". Besides, you don't have to be a math wiz to figure out there's more buyers and sellers than there is agents. Our stubbornness in taking the high road paid off. Not only has consumer awareness blossomed, but much of our client base are return customers and referrals from friends and family. By the way, it always amuses us when an agents calls the "deal killer" home inspector to inspect the home their buying. Suddenly it becomes a "killer deal" when they're the buyer.
Final Analysis has completed over 8,000 residential and commercial inspections in Hampton roads. We have thousands of testimonies coming out of our chimney from satisfied customers and have never had a claim against us or a law suite. We would love to earn your trust, friendship and referrals by providing you an inspection that is nothing short of extraordinary.
Our satisfaction Guarantee
If you are not satisfied with your inspection, let us know before we leave the premises, we would be very disappointed. But we promise if that where the case, the inspection cost would be on us and we'll not charge you a dime.